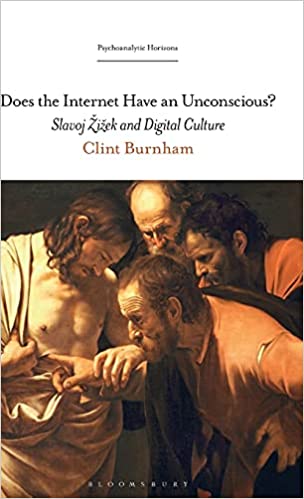 Burnham, et. al. - Does the Internet Have an Unconscious?: Slavoj Žižek and Digital Culture
Title:Does the Internet Have an Unconscious?: Slavoj Žižek and Digital Culture
Author: Clint Burnham, Esther Rashkin (Series Editor), Mari Ruti (Series Editor), Peter L. Rudnytsky (Series Editor)
Publisher: Bloomsbury Academic
Publication Year: 2018
ISBN: 978-1501341298
Does the Internet Have an Unconscious? is both an introduction to the work of Slavoj Žižek and an investigation into how his work can be used to think about the digital present.

Clint Burnham uniquely combines the German idealism, Lacanian psychoanalysis, and Marxist materialism found in Žižek's thought to understand how the Internet, social and new media, and digital cultural forms work in our lives and how their failure to work structures our pathologies and fantasies. He suggests that our failure to properly understand the digital is due to our lack of recognition of its political, aesthetic, and psycho-sexual elements.

Mixing autobiographical passages with critical analysis, Burnham situates a Žižekian theory of digital culture in the lived human body.
This item is available for checkout.