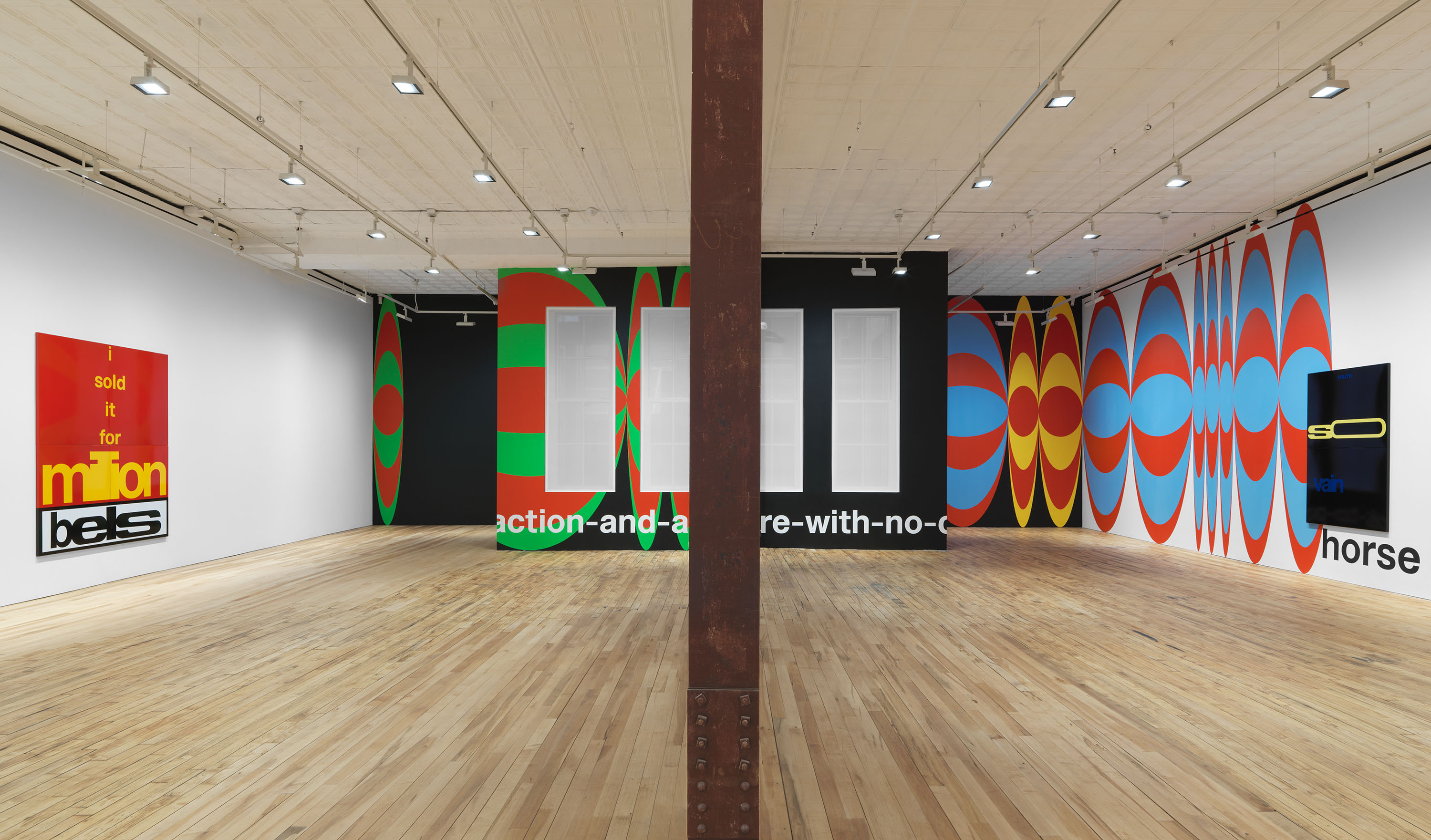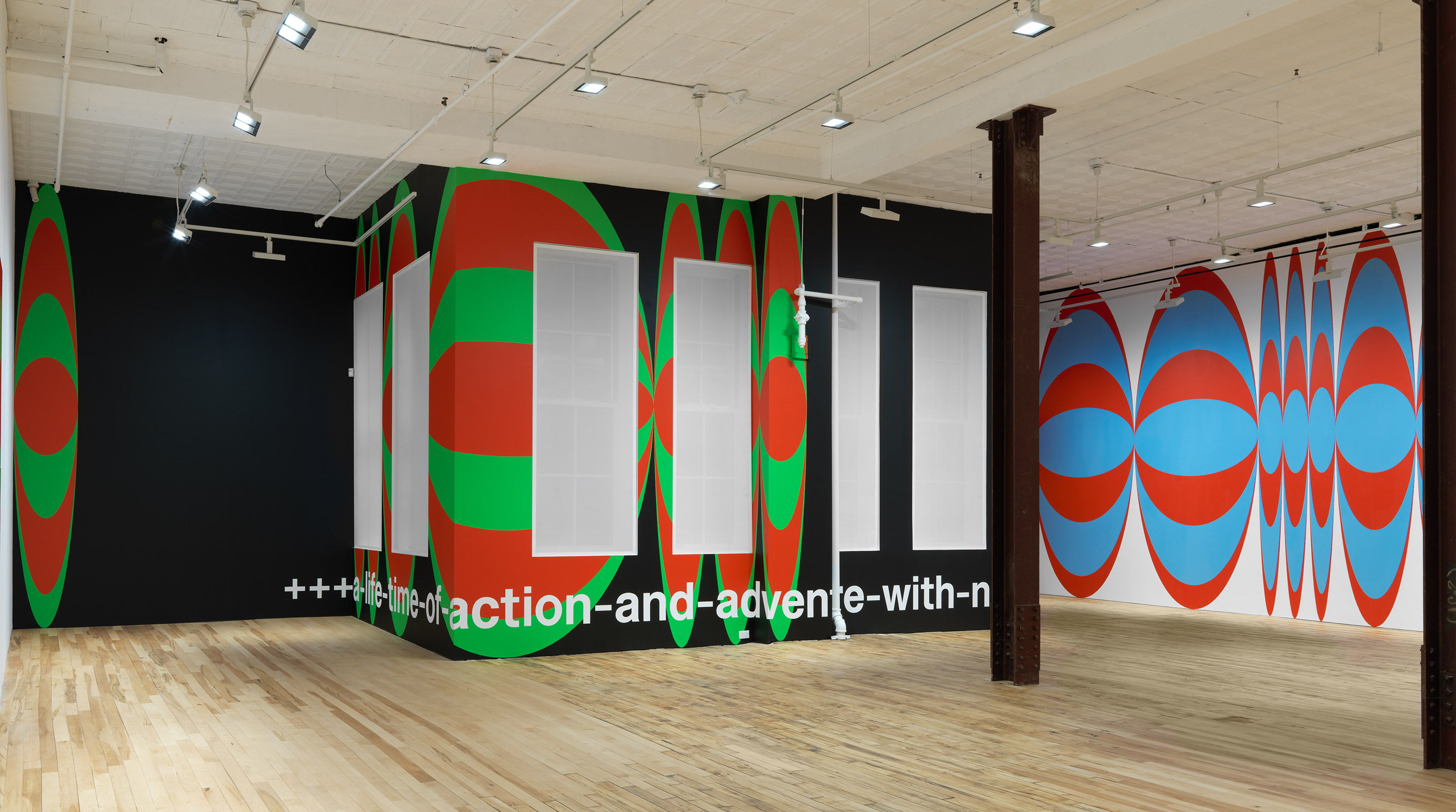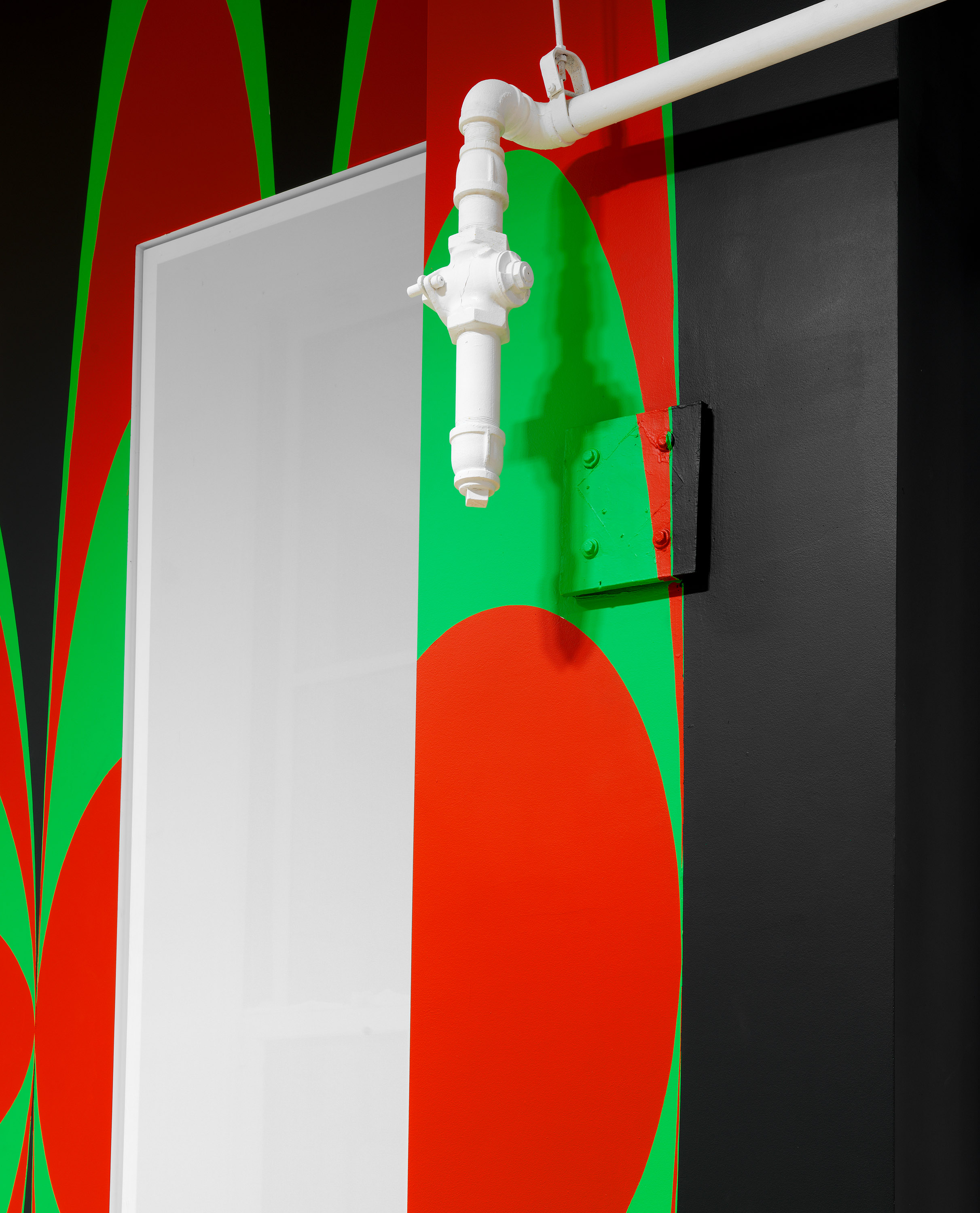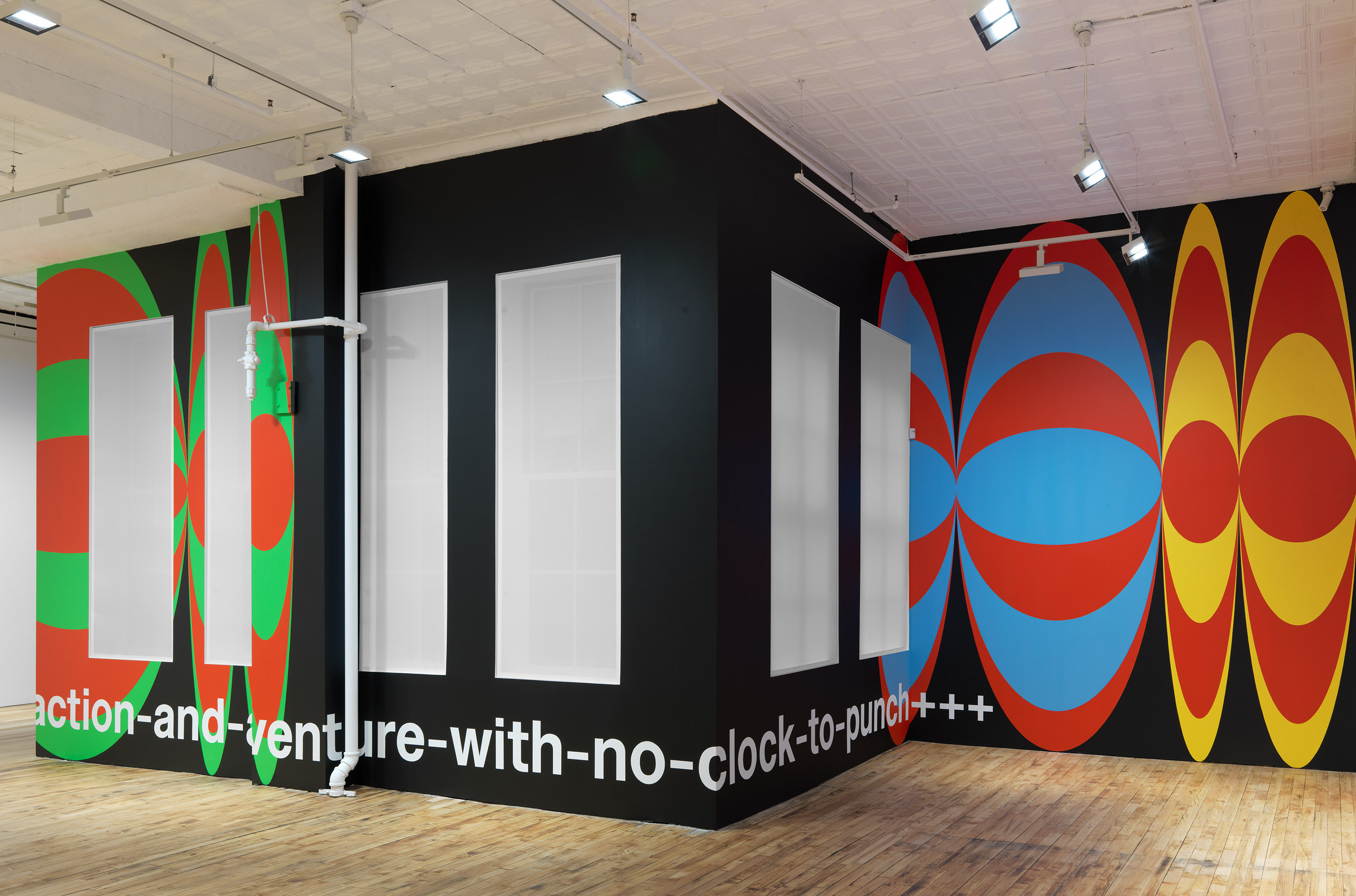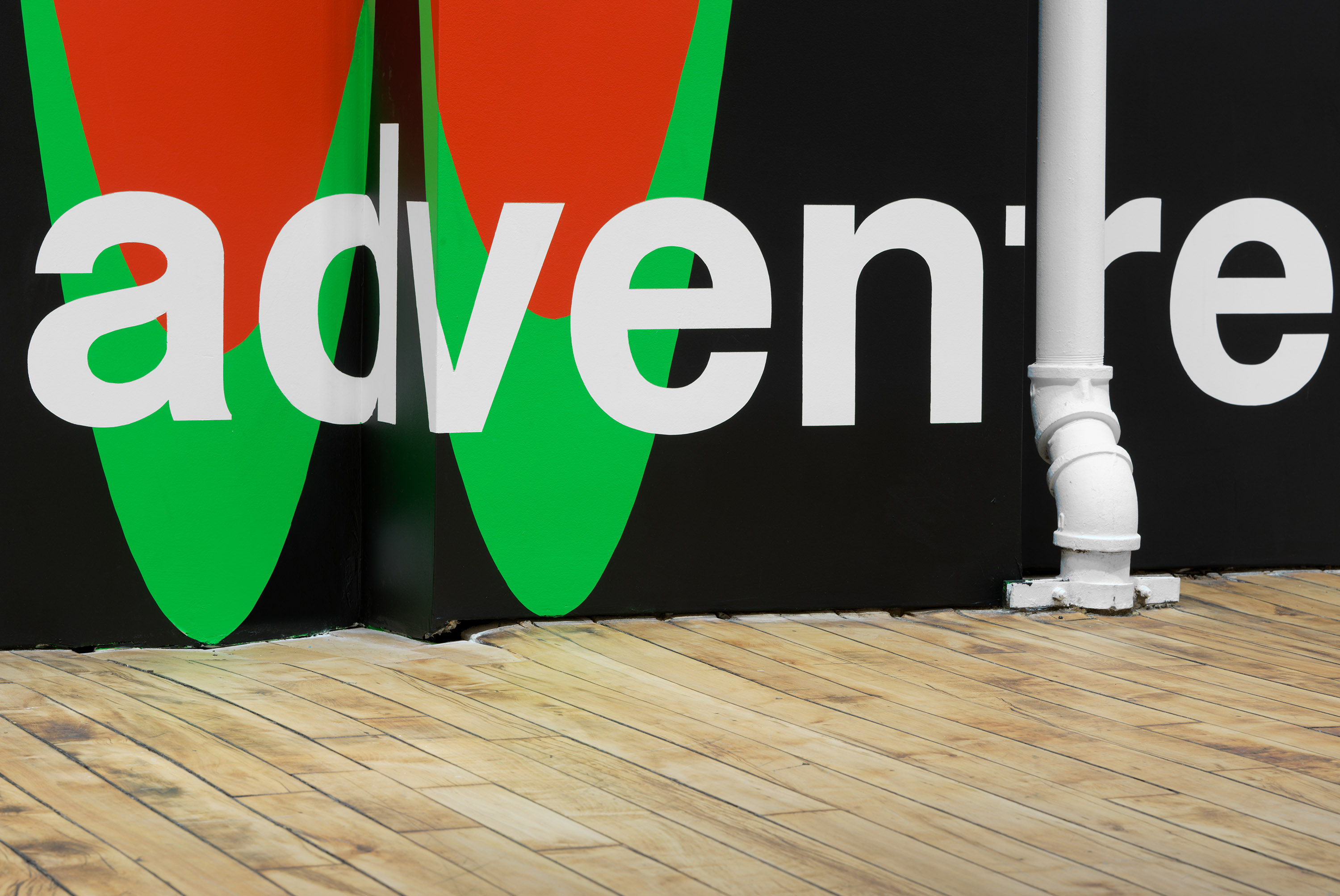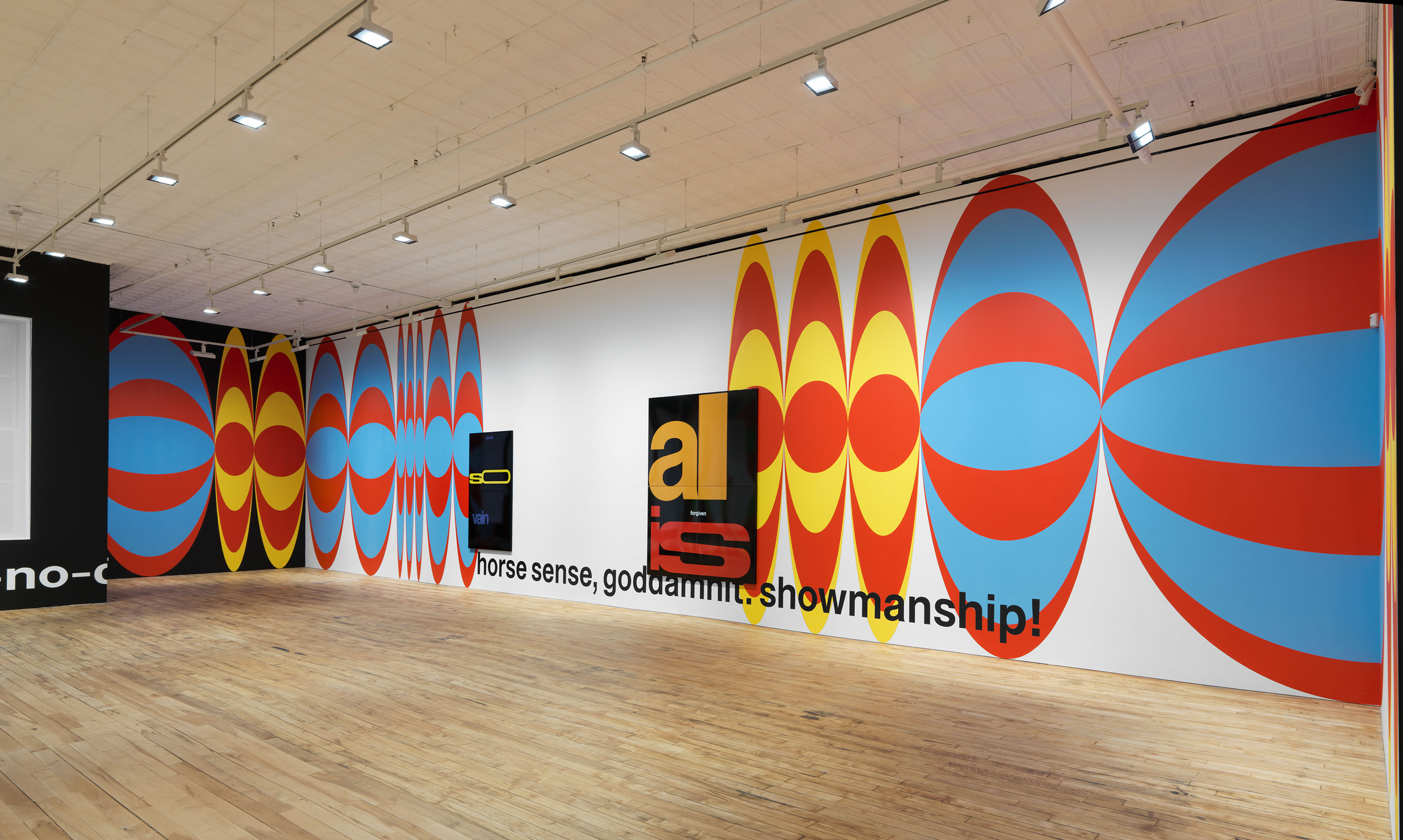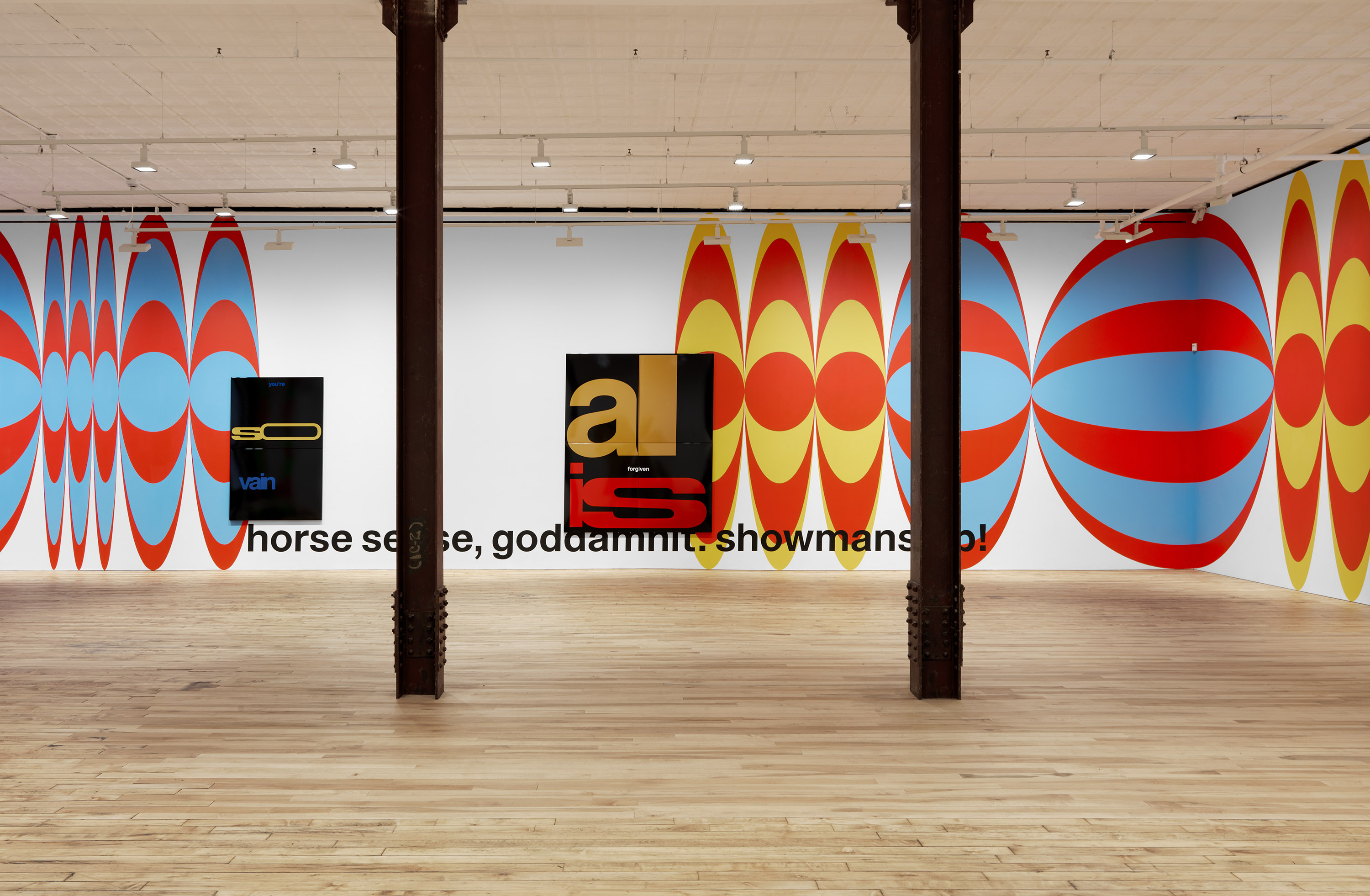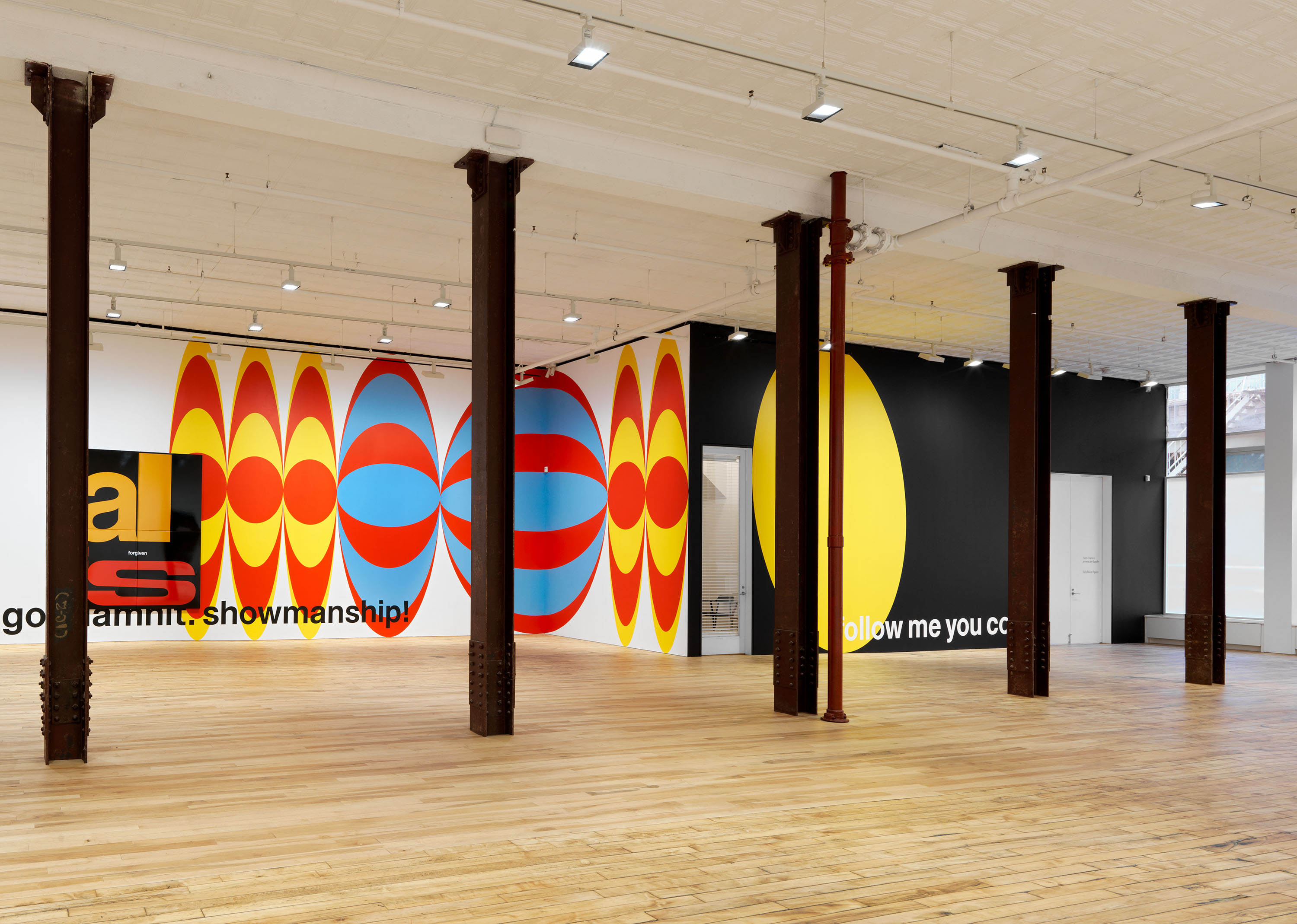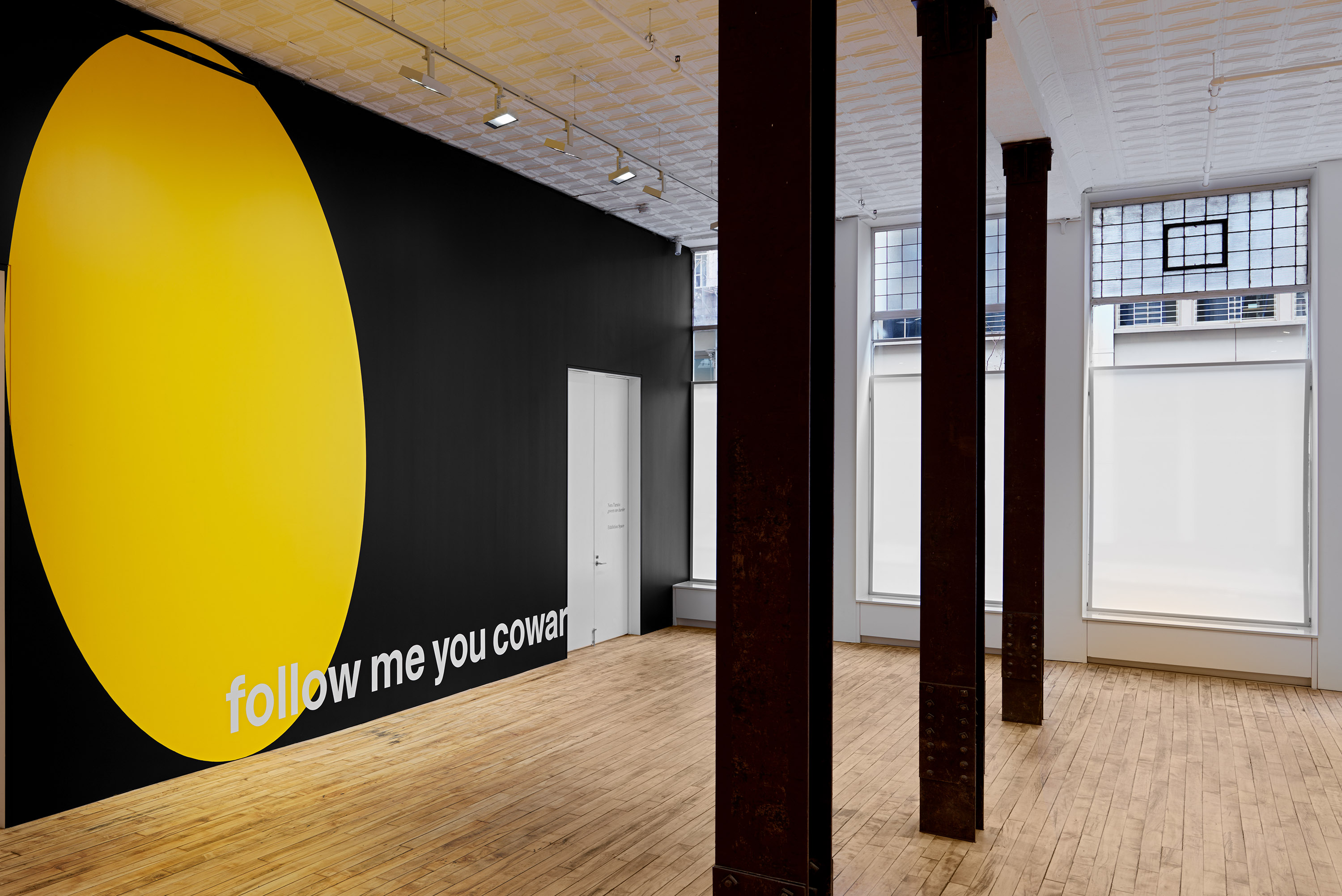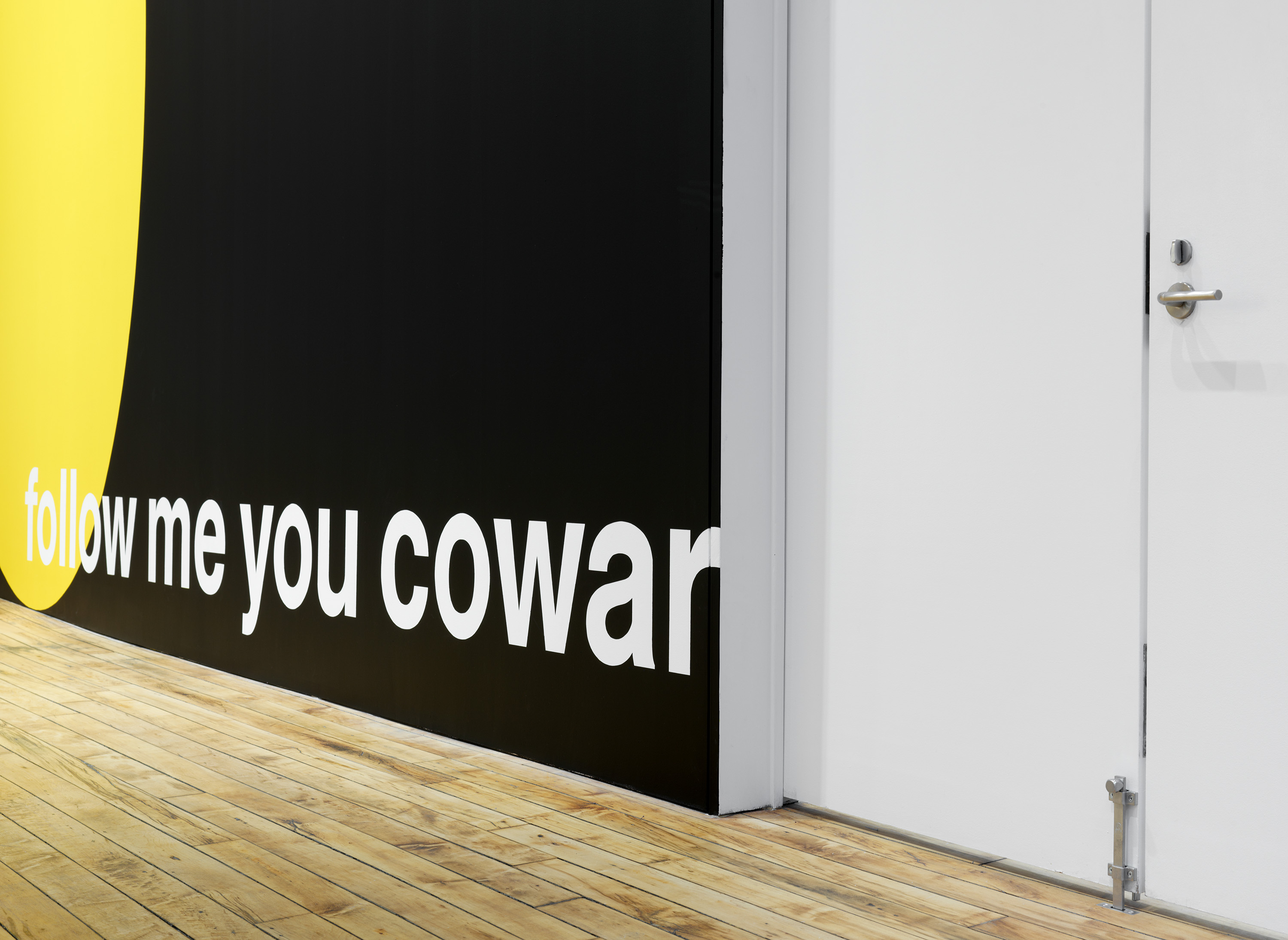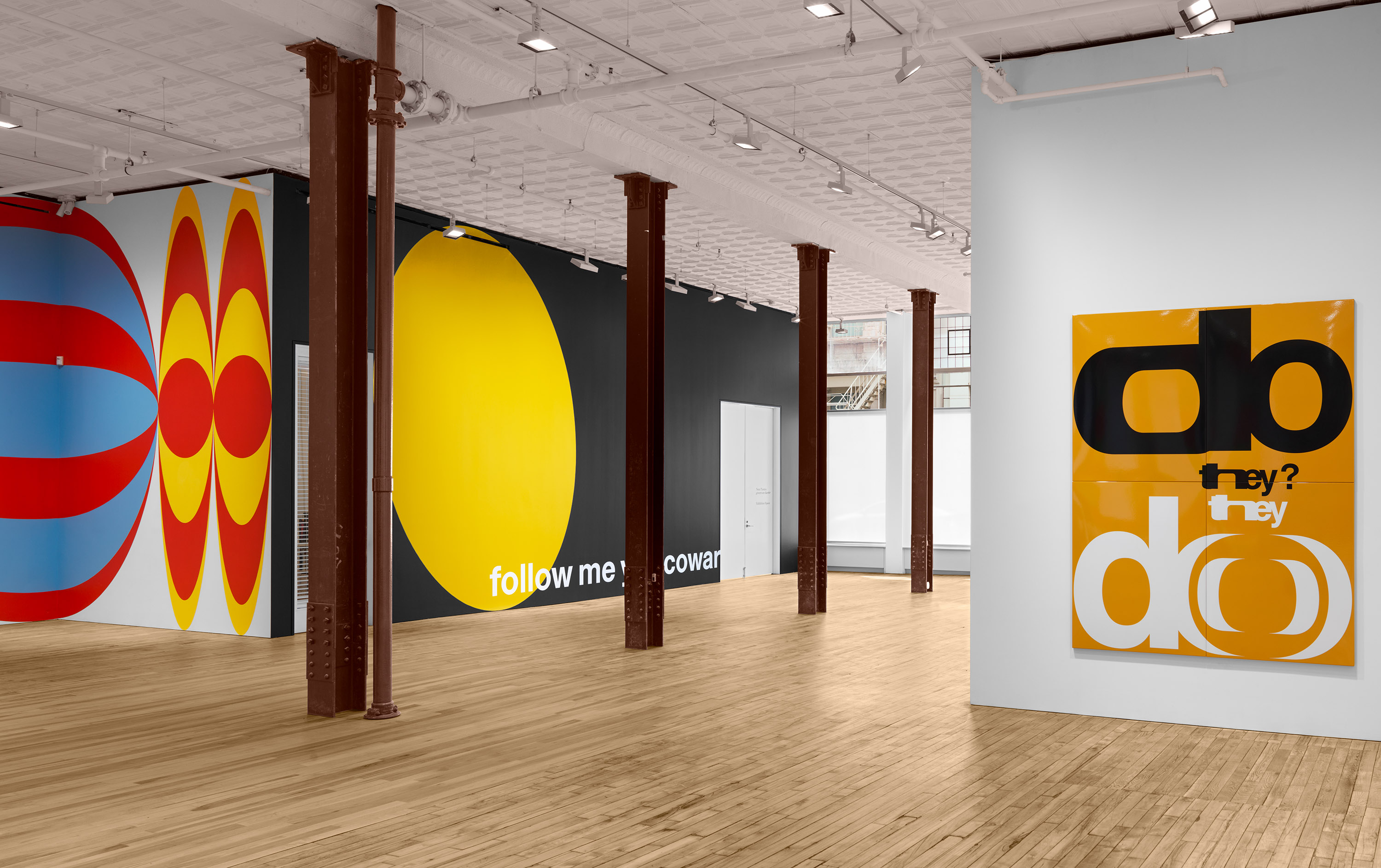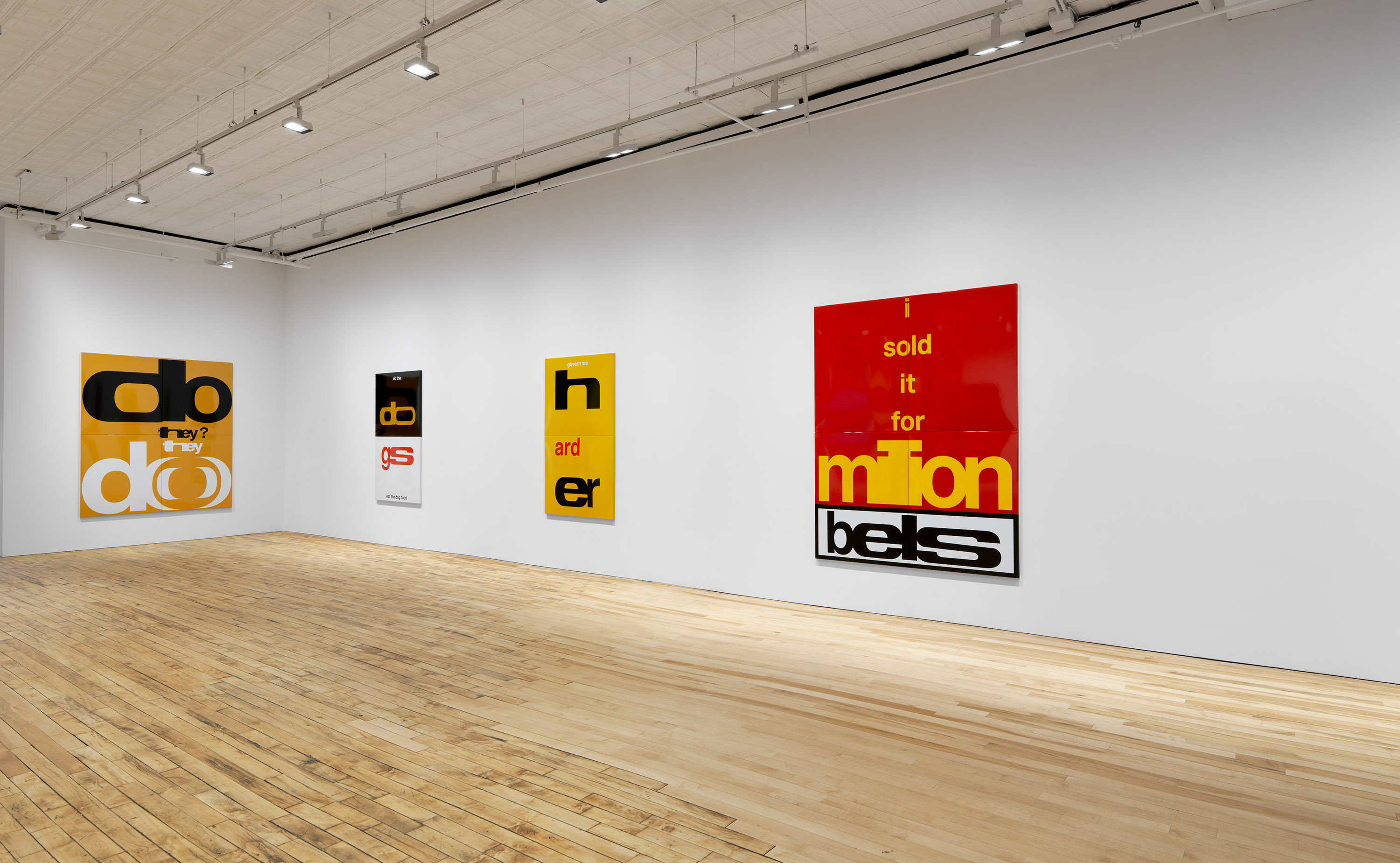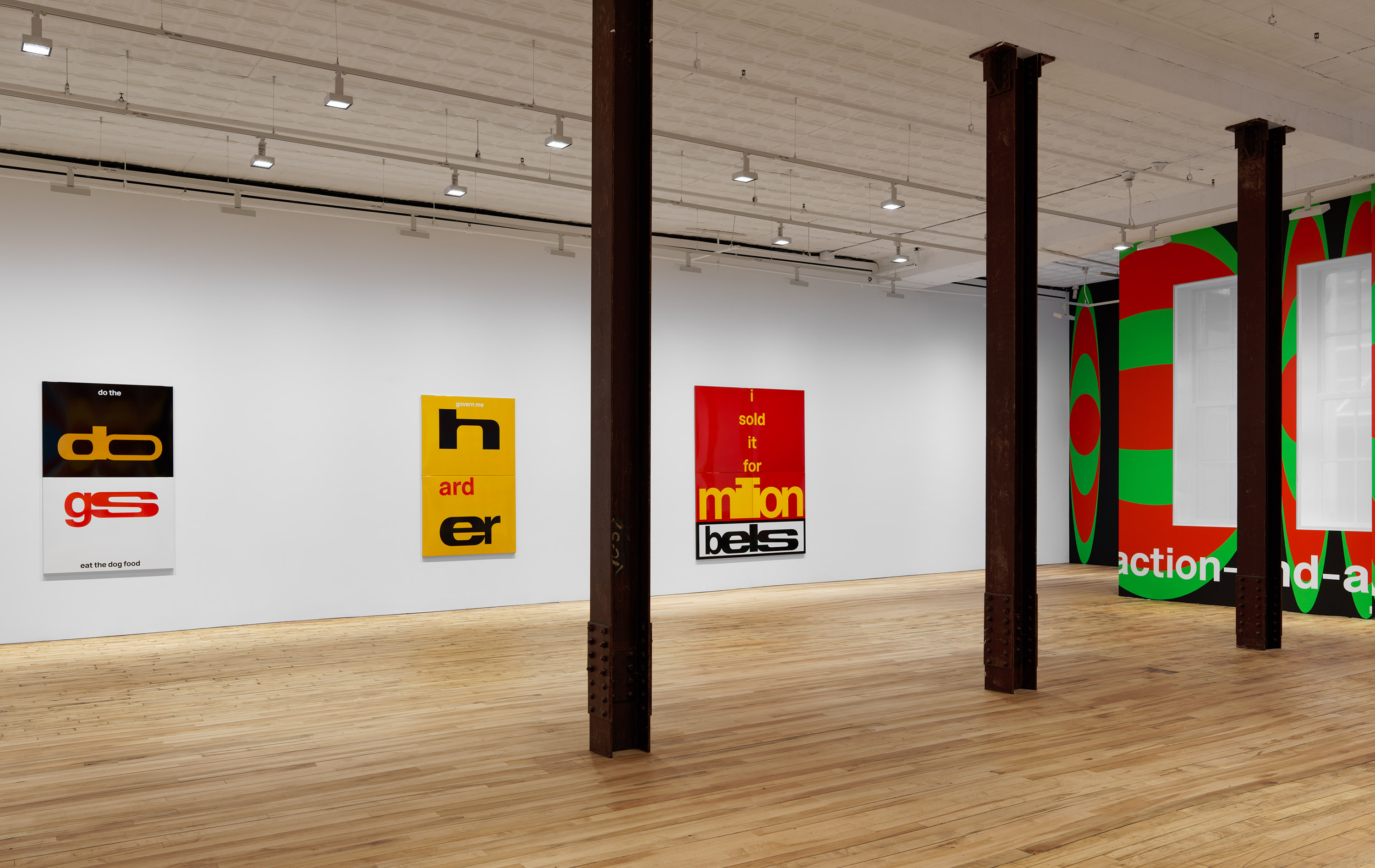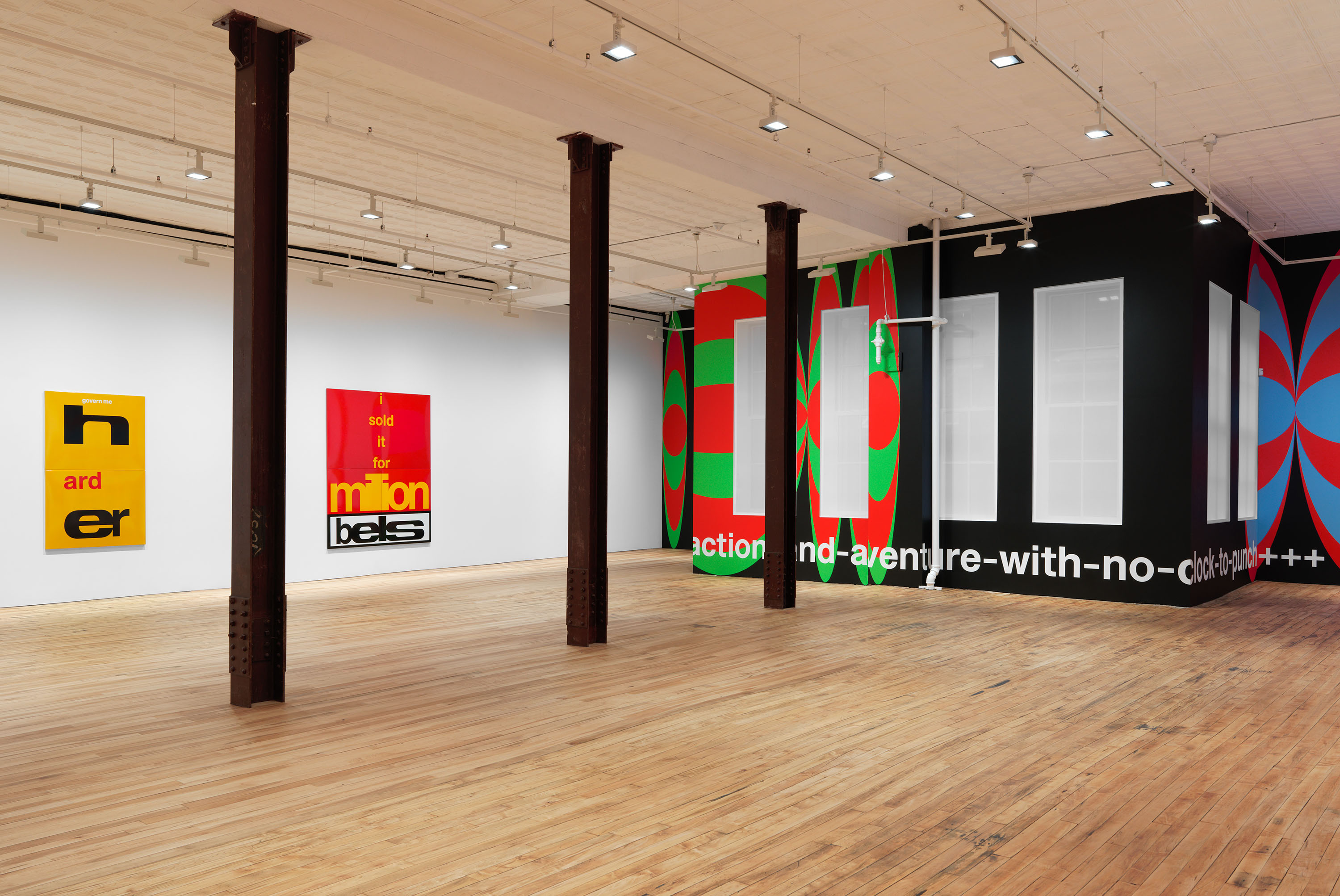 Nora Turato: govern me harder
April 08 – July 01, 2022
52 Walker is pleased to announce its third exhibition, govern me harder, featuring the work of Amsterdam-based artist Nora Turato. Throughout her oeuvre, which spans performance, video, graphic design, and wall work, Turato boldly deploys text in various permutations to alchemize the onslaught of language in our contemporary moment and to challenge the continued dominance of the modernist vernacular in visual culture. In govern me harder, the artist will debut a series of enamel panels, site-specific murals, and a custom typeface. It will be her first solo gallery exhibition in the United States and will follow her March 2022 presentation, pool 5, at The Museum of Modern Art, New York.

Trained as a graphic designer, Turato utilizes the written word and speech to conceive her works. Seemingly free-associative but deliberately scripted, the artist's endless snarl of words is culled from social media platforms, news headlines, exhibition press releases, and her own thoughts, among other sources. (The title of the exhibition, govern me harder, is taken from a sticker Turato came upon in a dog park in Amsterdam.) In addition to her text-based research, Turato trains with a Hollywood voice coach to further shape how she molds and manipulates her speech. These compiled scripts form the base for her punchy performances as well as her wall works, the words abstracted and recapitulated into familiar yet nonsensical morsels of communication that take on the contemporary glossolalic tones of consumer capitalism and internet culture.

Embracing slower modes of production in these exhibited works, the artist simultaneously reduces and amplifies the omnipresent nature of typography and graphic design. govern me harder takes stock of how power and order are communicated through this medium, undermining its canon while exploding and recontextualizing the language to which we are exposed daily. Sifting through the debris of culture, Turato attempts to unravel the tenets of graphic design, reveals the myriad ways in which text and speech are deployed, and furthers tension between form and content.

Nora Turato: govern me harder is curated by Ebony L. Haynes and presented by 52 Walker.

Inquire Now: 52 Walker x Du-Good Press's Print by Nora Turato

Download Helvetica 52 here.
Designed by Jung-Lee Type Foundry.
View
Related Readings
(12)